Medicine Spoon Manufacturers
Product Description
Looking for the best Medicine Spoon Manufacturers for your business. You Got it!!!.
Space Age Plastic Industries is the right place where you.
A Medicine spoon is designed to serve the purpose of scooping out medicine from a jar. It is designed to hold the correct quantity of medicine serving. The Spoon is excellent for the elderly and kids.
If you want to know about Medicine Spoons, their features, and their advantages, you will get a complete guide about these Spoons.
What is a Medicine Spoon?
Medicine spoons are used to measure medicine and other dry ingredients. These are long cylindrical bowls on one end and a handle for more control that allows people to rest their thumbs. These spoons help measure and transfer dry goods. The Medicine Spoon is an original spoon with ridges that allow precise medicine dosage. Many colors are available, and the Spoon's weight determines its size.

These spoons are usually sold in packs of four to five and are stainless steel. Some Medicine Spoon is made of Plastic as well. Its size is determined by how many milliliters it can contain. Some Medicine spoons are designed for patients who cannot use their hands or are in bed. It is easy to clean and use the medicine spoon.
Note: If you want to buy high-quality products like this, you can contact Space Age Plastic Industries. We are the best Medicine Spoons Manufacturers.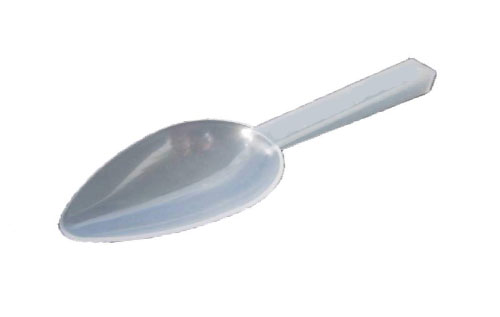 Medicinal Spoons
These Medicinal Spoons are used to scoop out medicine from Jars. It is used for measuring medicine and other dry ingredients. The bent grip allows you to scoop out medicine from medicine bottles efficiently. Spoons are also utilized in doctor's offices as well as hospitals. Spoons can be a fantastic option to help your child take medicine as the liquid. Medical Spoons come in a wide variety of designs and sizes.

Larger sizes permit the quick take of medicine. They can be found in many kitchens. Medical spoons are constructed of rigid material safe for small kids and children. There are various types of spoons available according to use. You can reach out to Space Age Plastic Industries for these Medicinal Spoons and Cups. We offer these spoons at a low cost. We are the best Medicinal Spoon Manufacturers.
Uses of Medicine Spoons
The Medicine Spoons are used to give medicine(in the form of liquids) to children or babies. A medicine spoon is an essential tool for every home. These spoons are also used when children are not able to eat medicines. Drop the medicine into the Spoon and gently put it in the baby's mouth. When giving the medicine to the child, make sure they are standing.

There may be a better way to keep the medicine from spilling out of the mouths of very young children. These spoons can feed your baby safely without harming them. The Spoon's lightweight design makes it easy to use for feeding and serving babies. It is also used to consume soups, cereals, and oatmeal.
Advantages of Medicine Spoons
A medicine spoon has many benefits. It is designed to make it easier to give medicine to children. A medicine spoon can save you time as you don't need to open, take out, or dig out another spoon each time you want to measure a small amount.

Small amounts of dry ingredients are easily measured with these spoons. A medicine spoon allows for measuring medicine accurately. This Spoon is ideal for people who struggle to read or remember how much medicine they should take. The Medicine Spoon is made from 100% durable materials and safe for children and babies.
Kids medicine spoon
The medicine spoon for babies is a special type of Spoon that has a smaller bowl and a shorter handle and is designed for children and babies. They are smaller than standard spoons and have a more surface bowl. A kids medicine spoon is the best Spoon for small hands. These spoons are smaller than regular spoons and are designed to help children get their medicine down.

Although it looks like a spoon, most of them are made from silicone or Plastic and are given to children to aid in consuming the medicine. The Spoon's handle is usually shorter and more comfortable to babies mouth, while the bowl is narrower. The Spoon's handle is comfortable to hold and easy to clean. Medicine spoons for babies are an excellent addition to any home with children.
Medicine dropper Spoon
Medicine dropper Spoon A medicine dropper spoon is a spoon that has a dropper at the tip. The dropper is used for measuring liquids like drops. They are also called measuring spoons, medicine spoons, or dropper spoons.
Why Choose Space Age Plastic Industries?
Space Age Plastic Industries is the best Medicine Spoon Manufacturers and Suppliers in Mumbai, Maharashtra, and India. A medicine spoon is an essential device present in our homes. It becomes essential to choose the right manufacturer for medicine spoons. Space Age Plastic Industries uses excellent materials to make all these medicine spoons. We understand the matter of health and safety. Our products are suitable for children.

Space Age Plastic Industries uses a high-tech machine to fabricate these spoons. We have a team of well-known people who manufacture and supply these medicine spoons. Our team utilizes the best packaging methods and delivers on time. We sell out the best medicine spoon for sale at the lowest price. Our professionals design these Spoon according to customers and users. Hence our business is the top Manufacturer of Medicine Spoon.
Specifications
Durable
Used for medicinal purposes.
Afforadble Price
Made Up of Plastic