Dropper Assembly Manufacturers
Product Description
Are you looking for affordable dropper assembly manufacturers or just wanted to know about these assemblies.
Dropper assembly is a gadget that allows you to distribute liquid medications in drops or small amounts. The dropper assembly consists of glass tubes, a bulb tube, a plastic cap, and holes at the end of the glass tube.
So if you want Dropper Assembly at the lowest price, want to know more about this dropper info, uses, and features.
Read Out Entire Info.
What is Dropper Assembly?
Droppers are used to dispense vitamins, liquids as well as other liquids. They can also be employed to measure ingredients used in the medications, kitchens, and labs. Dropper Assembly is a tube made of plastic or glass used to transfer liquids. The tube at the top neck of the container. The bulb tube is squeezed, and the liquid is released.

The glass tube is attached to the dropper caps to avoid unnecessary leaks. It is also used to give medication to patients or small children. This Dropper Assembly is made of a rigid quality, easy-to-clean material. The dropper assembly is ideal for any home and hospital.
Note: If you want to buy high-quality products like this, you can contact Space Age Plastic Industries. We are the best Dropper Assembly Manufacturers.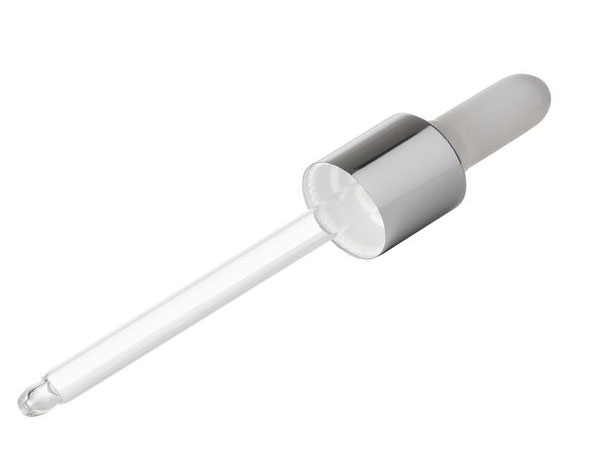 Glass Dropper Assembly
Glass dropper is a practical device used to disperse liquids. The dropper is usually attached to a tube made of glass or plastic with a bulb tube at the opening. The dropper is made from glass and is fitted with an extension of rubber at the top. The bulb is then squeezed to release liquid from the dropper and out of it. The tube may be straight or curved. These droppers are also employed to distribute essential oils, food coloring, alcohol, and other liquids.

The device is used in many ways, such as fluid transfer for research industries, education, and research. These droppers are available in different colors with 5 ml of max capacity. The bulb is made from silicone and is safe for use with chemicals. The dropper is suitable for storing and transferring liquids within the laboratory. Hence, it is the best device to transfer liquids from one container to another.
Uses of Dropper Assembly
Dropper assemblies are tiny tubes that include bulbs composed of rubber and an end-point to drips at the other end. It is used to distribute and measure chemical solutions, medications, and other fluids. Dropper assemblies are made from plastic and glass and are typically utilized in labs and hospitals. They also use it to help distribute liquids.

The dropper assembly comprises glass bottles that contain the dropper. The dropper determines the quantity of liquid you wish to measure. This is done by inserting your liquid into the container, then taking out the quantity of liquid you want to determine.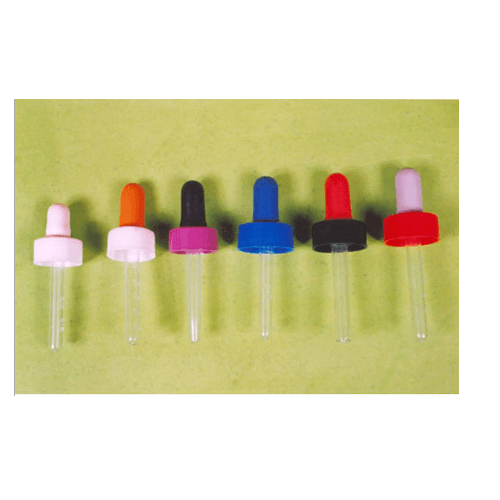 Cap Dropper Assembly
Cap dropper assemblies are a product that allows you to keep the caps off containers so that they're always at hand. Cap droppers are constructed from plastic and can hold a capacity of 10ml. They come in a bottle of plastic with a screw cap that is sealed which is threaded. Cap dropper assemblies are fitted with a safety cap that holds them in position and ensures that caps are protected.

The cap dropper assemblies can be described as simple and fitted to any size cap. Dropper assemblies are devices that are used to disperse powders and liquid materials. As the bulb is compacted, the liquid gets dispersed through tiny holes in the bulb's base. This device is typically used in medical labs, laboratories, and scientific research. This device is ideal for every manufacturing process with its light but durable design.
plastic Glass Dropper Assembly
A plastic Glass Dropper Assembly is constructed from plastic and glass. A Glass Dropper Assembly is a small, translucent bit of plastic fitted on the top of a glass bottle and releases liquids. It is made of polypropylene which is among the most durable plastics. It is non-toxic and safe to use.

It is used to distribute liquids such as medications and liquids. They are made of durable polypropylene that can be used again and again. It is simple to clean and use these dropper assemblies. It is also utilized in laboratories and hospitals. They have a maximum capacity of 5ml of storage. Glass Dropper Assembly is an inexpensive and disposable product.
Why Choose Space Age Plastic Industries?
We are the best Dropper Assembly Manufacturers and Suppliers in Mumbai, Maharashtra, India. We sell out these droppers for sale at the lowest price. The space Age Plastic industry manufactures these droppers with all safety. We use durable materials to fabricate these droppers that are sage for users, including kids. We have a large manufacturing team with great experience in making and supplying these droppers. Our team assembles different types of droppers according to usage and suitability to users. Space Age Plastic Industries is a well-known brand in the market.

We also export our products to other countries like Indonesia, Saudi Arabia, Syria, Sudan, and Nigeria. We have increased our supply chain to deliver our product in bulk orders. You can contact space-age plastic industries at any time. Our team ensures the product is delivered to customers on time. We also ensure that the product does not get damaged while shipping. If any of our products seem faulty, we replace that product. Hence our business is the top Manufacturer of Dropper Assembly.